Mystery Shop Eyes
Improving Customer Experience
---
---
---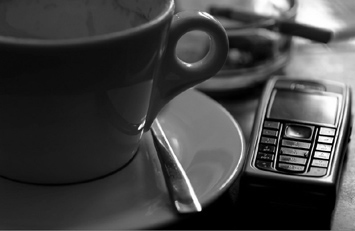 Mystery Shop Eyes®

·

Mystery Shop Eyes®: about us

Mystery Shop Eyes® è una struttura operativa di Lynx, società che opera nel campo della consulenza direzionale. Mystery Shop Eyes è tra le prime società in Italia ad essere iscritte alla MSPA - l'associazione mondiale di categoria dei Mystery Shopping Providers.

In forte espansione sul territorio nazionale, operiamo sul territorio dalle sedi di Cagliari e Milano.

In quanto società web based offriamo - attraverso il nostro portale www.mysteryshopeyes.it - una piattaforma informatica all'avanguardia ad accesso riservato, personalizzata ad hoc per ciascun progetto di mystery shopping, dove il committente controlla in tempo reale i risultati degli audit, i report, le statistiche ed i grafici.

Guarda la demo e scopri nel dettaglio i nostri servizi.

Mystery Shop Eyes® is an operating structure of Lynx srl, a company with a track record of more than ten years as management consultants and market research firm: Mystery Shop Eyes has been one among the first companies to join MSPA - the world trade association of Mystery Shopping Providers.

We are rapidly expanding throughout Italy, and operate nationwide from our offices at Cagliari and Milan.

As a web-based company we offer - through our portal www.mysteryshopeyes.it - a cutting-edge IT platform with restricted access, with customised design of each mystery shopping project, where our customers can check in real time audit results, reports, statistics and charts.

Watch the demo and discover all about our services.
·
Mystery Shop Eyes® è, oggi, il metodo più efficace per monitorare i processi, i servizi, le strutture operative di un'Azienda ed il loro livello qualitativo, e - attraverso questi - migliorare la performace, incrementare la customer loyalty e le vendite per addetto.
É un programma completo di servizi rivolto ad un top management realmente client oriented, alla guida delle diverse realtà che operano principalmente nel settore dei servizi (ma non solo).
Tra questi:
Ospitalità e turismo
Finanza Credito e assicurazioni
Musei e beni culturali
Servizi pubblici
Sanità
Trasporti
Retail
Call center
Real estate
Mystery Shop Eyes® is today the most effective way for monitoring the processes, services and operating structures of a Company and assessing their quality level so as to improve performance, increase customer loyalty and boost sales per staff member.
It is a comprehensive set of services targeting truly client-oriented top management of different companies, mainly - but not only - in the services sector.
They typically belong to the following areas:
Hospitality and tourism
Finance, credit and insurance
Museums and cultural heritage
Public services
Health services
Transport
Retail
Call centres
Real estate

There's only ONE boss. The Customer. He can fire everyone - owner, managing director and employees - simply by deciding to spend his money somewhere else!


Sam Walton, founder of Wal-Mart
Un Cliente Soddisfatto è l'unica risorsa sicura e permanente per un'azienda

·

Mystery Shop Eyes è il metodo di ricerca più efficace per monitorare i processi, i servizi, le strutture operative di un'Azienda.

Misura l'efficienza e l'efficacia in cui opera ogni singola unità aziendale, comparandola con quella dei propri competitor.

Consente di ottenere questo risultato tramite un'accurata valutazione, obiettiva ed imparziale, effettuata con gli "occhi del cliente"
·
---
---
©
2013 Mystery Shop Eyes · www.mysteryshopeyes.it | LYNX srl · VAT code: IT 03450520923
...no animals were harmed during the making of this site
---